Introducing Computer Science with micro:bIt
Throughout the school year we introduce computer science concepts as appropriate for age and skill level.  Towards the end of last school year we started using the micro:bit platform as a fun learning tool with much success and plan to continue in the following weeks.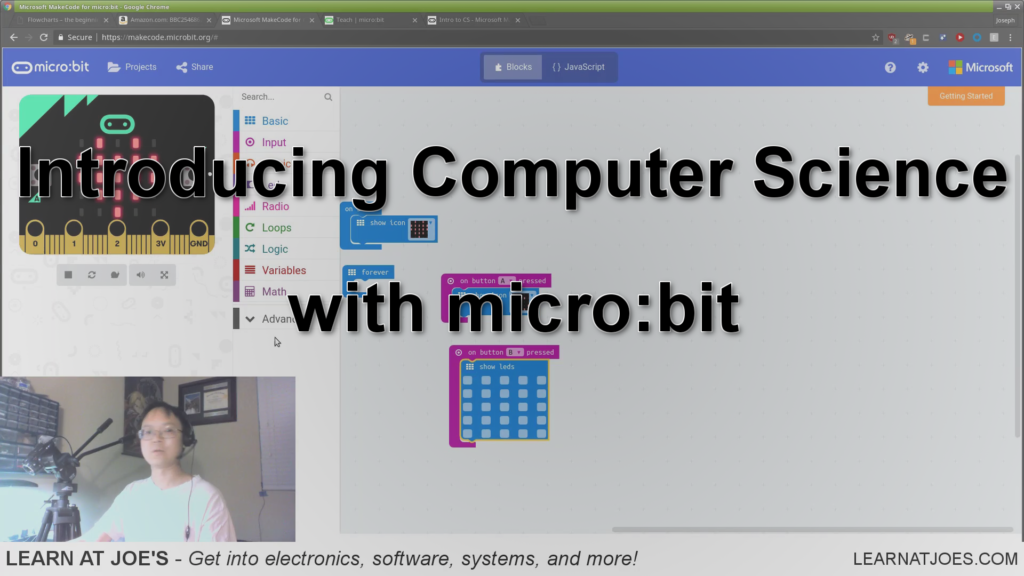 The micro:bit (available at https://amzn.to/2MoWJKJ) is a plug-and-go easy to use introductory electronics and programming platform with a 5×5 LED "display" matrix, a couple buttons, and a 3-axis accelerometer.
The kit comes with a battery pack and a short micro-USB cable for power/programming.  The longer hi-visibility red cable that I used is this one: https://amzn.to/2KQv6Wm
The programming environment is web based, so any computer with a modern browser and an available USB port should work.  Our kids were able to do the labs with our relatively low-power, long battery life Samsung Chromebook 3: https://amzn.to/2nDF83M