Cypress PSoC 4 BLE Find Me Demo
Cypress PSoC 4 BLE Find Me Demo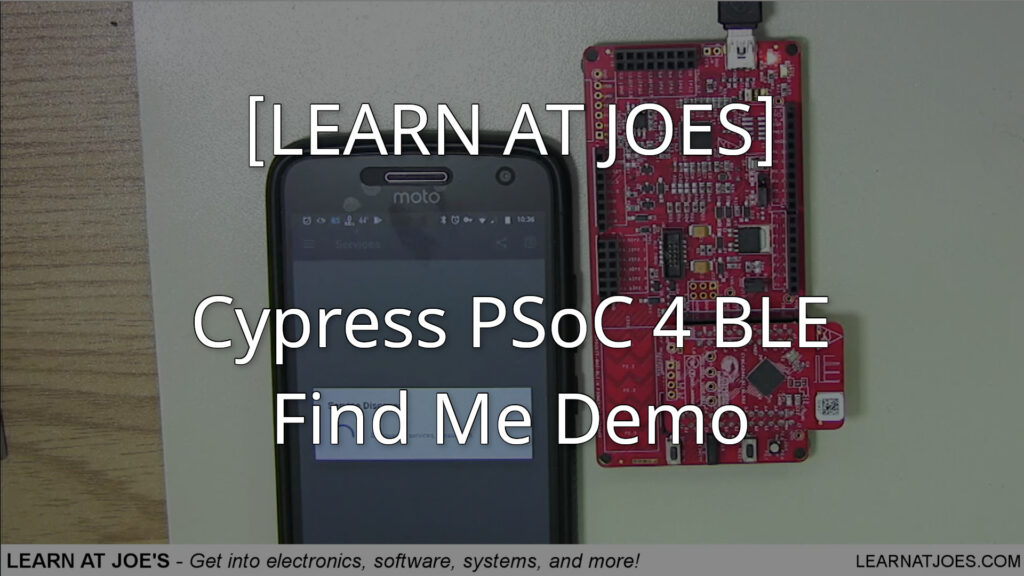 Another day, another Bluetooth Low Energy (BLE) SoC. This one is by Cypress (not Hill, but now it's Infineon). The PSoC 4 BLE SoC is the micro that is featured on the CY8CKIT-042-BLE-A kit.
I recently started working with other Cypress PSoC micro-controllers, so for me trying out the BLE variant isn't too much of a stretch. It does seem that the integrated Bluetooth SoC market is getting more crowded every quarter, and Infineon is positioning against a couple other major vendors.
What PSoC offers with their BLE solution is a very powerful and customizable programmable hardware block that enables system designers to easily configure peripherals and custom component and logic blocks at the hardware level with minimum firmware hand-holding.
This CY8CKIT-042-BLE-A evaluation board, like many other modern kits, include Arduino Uno based expansion headers to allow for quick prototyping with custom expansion shields. Don't forget to check out the JoeLABs Expansion Shield Special to help you kickstart your next project!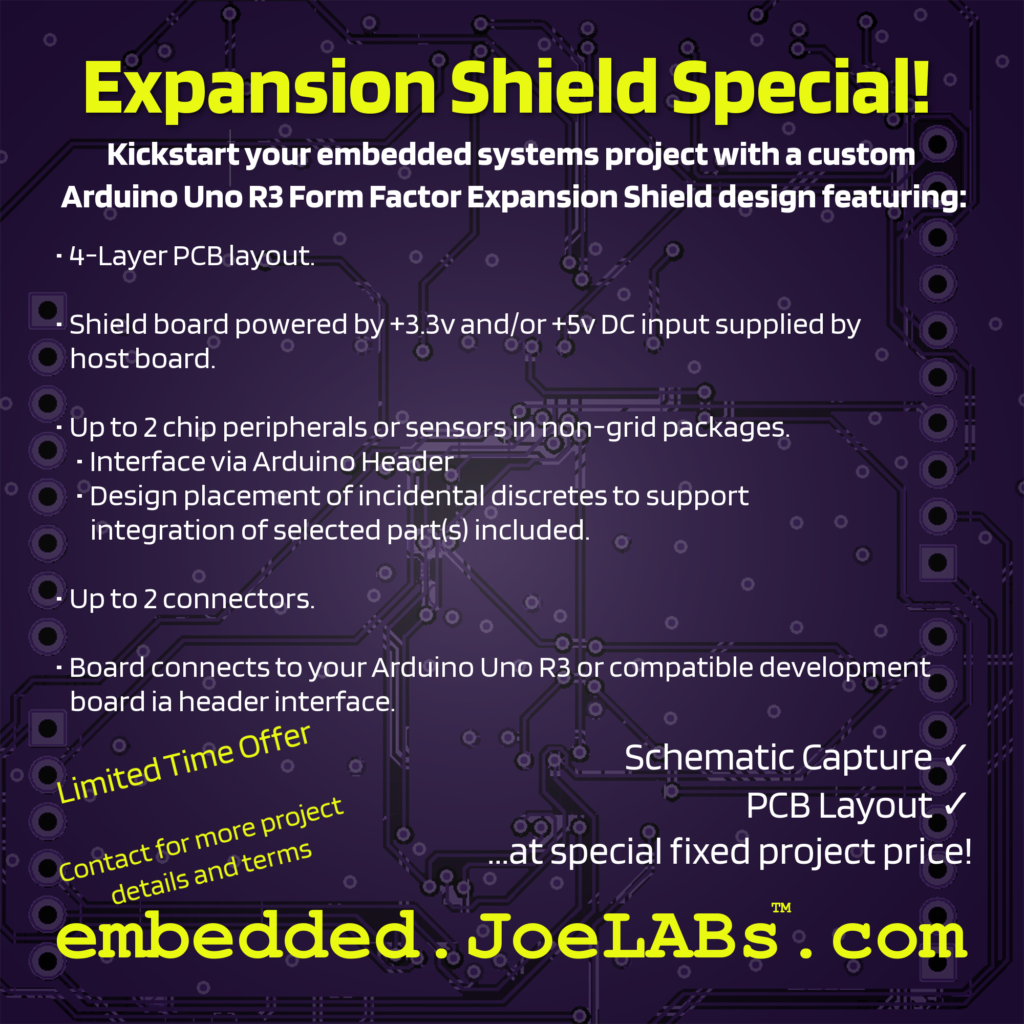 Cypress/Infineon has a PSoC 4 BLE 101 series of videos that are helpful towards understanding and getting started quickly with the platform.