Nordic nRF52840 DK Bluetooth SoC Evaluation Board
Nordic nRF52840 DK Bluetooth SoC Evaluation Board
In this episode we will have a quick overview of the nRF52840 Bluetooth SoC and Evaluation board.
The video segment discusses Nordic Semiconductor nRF52840 SoC, which is the top end offering of the nRF52 family of Bluetooth integrated SoC. A demonstration of the evaluation board and sample application is also presented.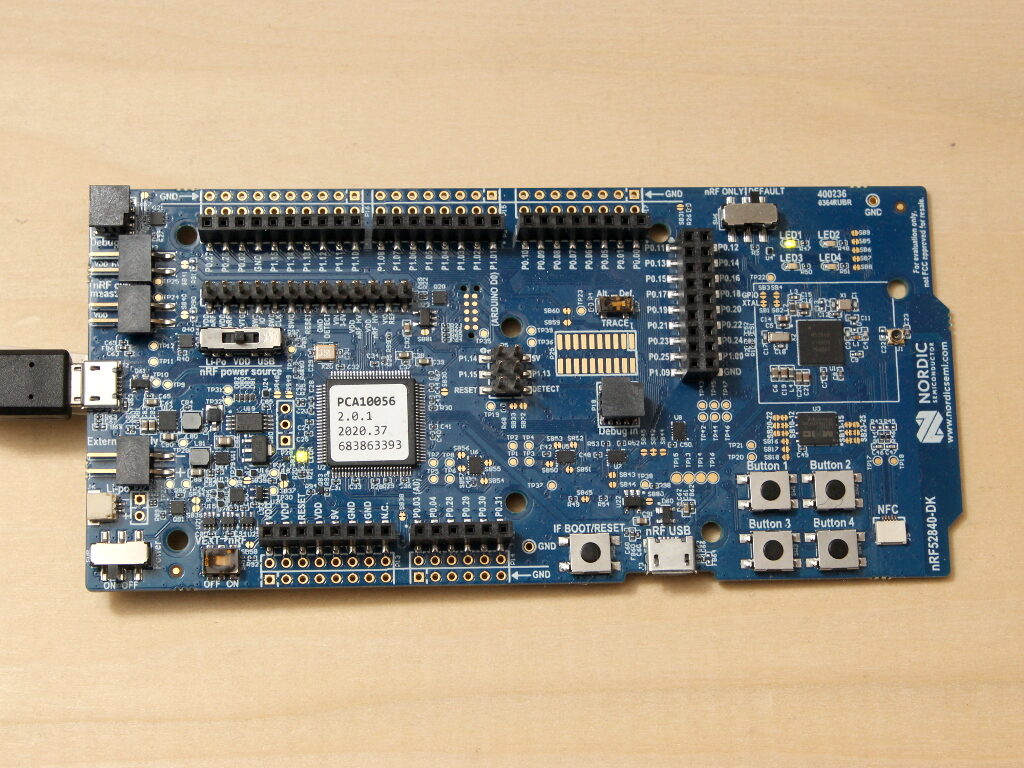 Nordic has a strong market share in the embedded low-power Bluetooth connectivity space, in no small part due to their silicon offerings as well as developer support via their InfoCenter documentation andDevZone forum.
The featured evaluation board is a reasonable priced platform to get started investigating Bluetooth connectivity and designing peripheral circuits to integrate with the system for platform prototyping.