Is your shop's email address promoting your brand, or someone else's?
Is your shop's email address promoting your brand, or someone else's?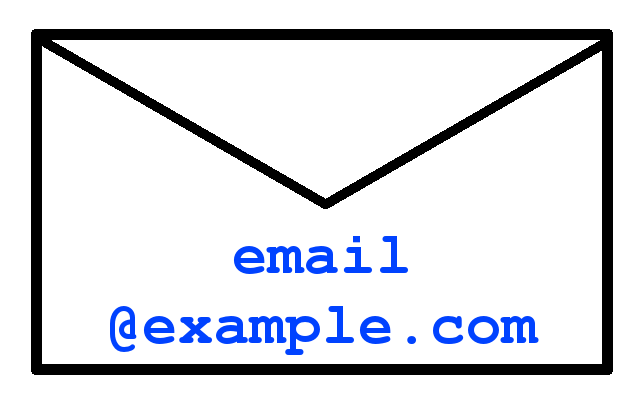 Online web presence is a requiem for practically every business big and small. Dutifully, that includes establishing a proper web site and appropriate domain name to represent the business.
Oftentimes however, I observe small businesses such as favorite mom & pop dining establishments, or real estate agents, go through the effort of setting up [business_name].com for a web site address, only then to use an email address such as [business_name]@[POPULAR_FREE_EMAIL].com
It certainly works, but definitely could be better. –Potentially worse for professional image if the email goes to an uhm "legacy" internet service provider host. It would be great to setup contact email addresses to use the same domain name. Fortunately, it's not too hard to accomplish, without having to run your own email server or migrate your existing email accounts.
What you're going to look for is "Email Forwarding" or "Email Alias." Once setup, what this will do is the domain will receive any emails addressed to "name@example.com" and forward it to whichever email address destination you've set. So even if you use Gmail, Yahoo, Hotmail, or AOL email, you can print your business cards and other promotional materials with an @your_business_name.com email address.
Where to find this setting will depend on your current configuration.
a) If you contracted with a consultant to manage your online presence and have a turnkey service agreement with them, by all means contact and let them know you want an email address at your domain to forward to your usual email address. You can still continue reading below as reference to what your consultant might do.
If you're managing things partially or fully on your own, then either of these will likely apply:
b) Your domain is setup with a registrar and it points an IP address to a server hosted with another provider – chances are you're using your registrar's default DNS server. Somewhere within your host-records configuration there should be an option for Email Forwarding or Alias. If you're unsure, look through the registrar's support knowledge base or contact the support team
c) If you go into your registrar's domain setup and you don't see these DNS options, your domain might be setup to use a non-default nameserver. This may be the case if you're using the same company for domain and hosting where they have you setup with their "web hosting nameserver". If the web hosting side presented you a cPanel control panel, you might find the email configuration there.
So far, you can receive emails addressed at your forwarding alias.
No matter what, if you're writing emails from your Gmail/Yahoo/et.al account, the email headers will show that it is originating from Gmail/Yahoo/et. al.
However, you can set your email account's "Reply-To" address to your domain forwarding email address. This way, when someone replies to an email, your 'name@your_business_name.com address will be in the "To:" field. In Gmail, its under Settings->Accounts and Import.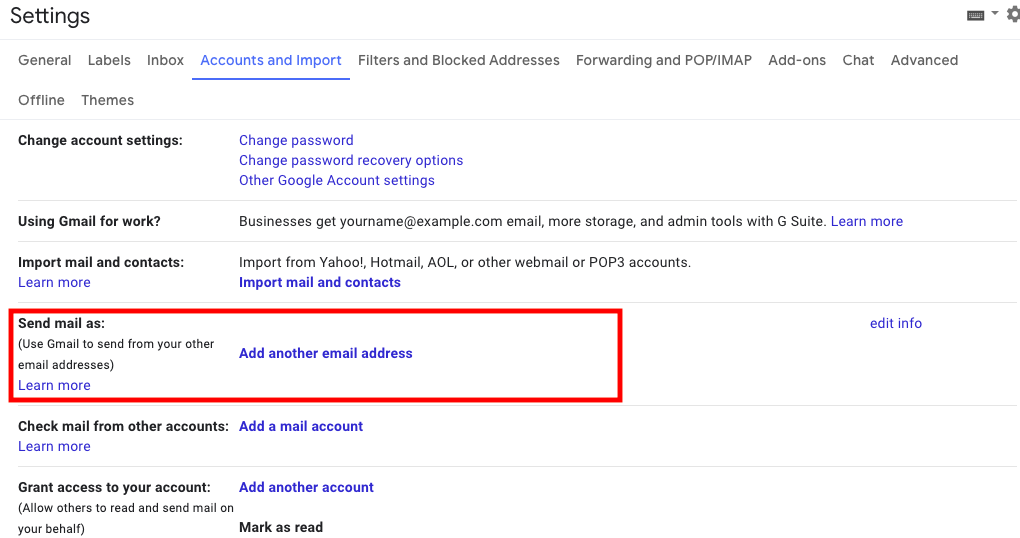 Now, when you go to draft emails, you should get a drop-down option in the "From:" field.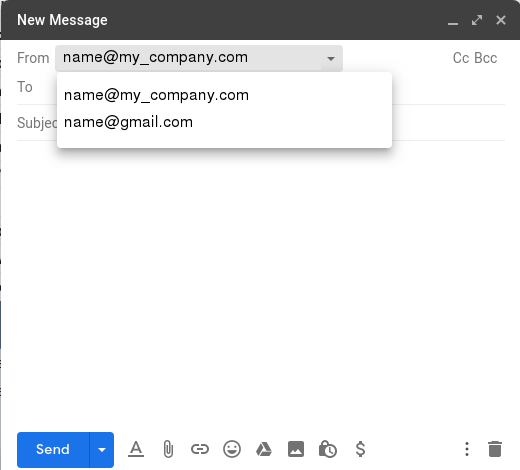 Send some test emails between yourself, maybe get a friend to test it out for you as well to make sure all works as expected. Now you can have consistency with your web address and email address.